The Tank 7 and New Jetty – Piping and Associated Facilities (Tank 7 NJ-PAF) Project and the MLNG Dua Rejuvenation (MDR) Project jointly celebrated the Annual JGC Safety Day 2016 on 27 May 2016.
The chairman of JGC corporate HSSE committee based in YOKOHAMA, Mr. Kenichi Yamazaki was in Bintulu to join the project teams and the sub-contractors personnel during the occasion.
The day started with the JGC Malaysia management and supervisory personnel greeting the workers at the Laydown cum resting shed from 07:00 hours after which all the people participated in a group Radio Taiso physical exercise.
Management personnel from the OWNER also participated in the program. OWNER Head of Construction and MLNG HSE Senior Manager and JGC Site Manager for Tank 7 NJ-PAF project delivered inspiring speeches to motivate the assembled workers.
After the management speeches, deserving workers were presented awards for best safety poster contribution and for best performing workers for the month.
Mr. Kenichi Yamazaki participated in a walkabout to the Tank 7 NJ-PAF work sites and the MDR work sites before the closing meeting in the MDR project office.
During the closing meeting, Mr Kenichi Yamazaki gave direction that JGC Malaysia must consistently continue to demonstrate personal commitment towards outstanding safety performance throughout the remaining duration of the projects to ensure safety will not be compromised.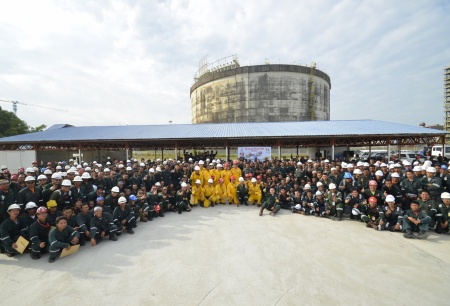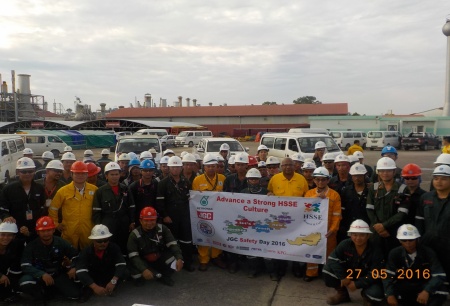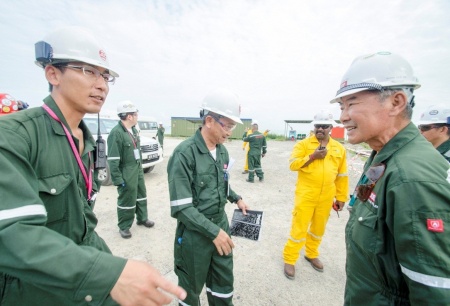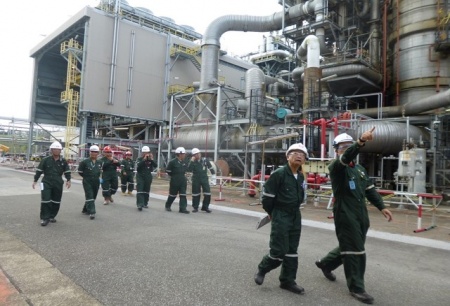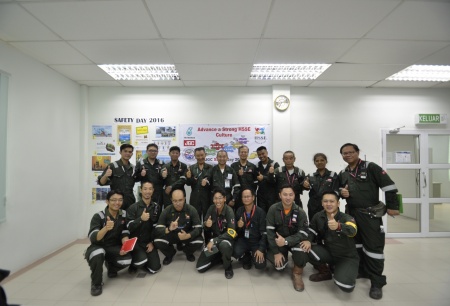 JGC Malaysia Safety Day 2016 on 3 June 2016 in Kuala Lumpur